Roll over image to zoom in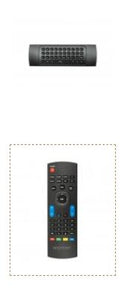 Description
TV Smart LED Majestic 24" 12v 
# 77980
The New Majestic SLT242 24" 12 Volt LED TV has set a new standard in 12V LED TV technology by adding state of the art Smart TV technology. The Majestic SLT242 24" 12V LED TV is packed with new technology such as Android 9.0 Smart Functions, Optical Audio Output, PVR, Smart Remote that has keyboard and Mouse Pointer Technology, Bluetooth 4.2, Screen Mirroring from Tablet or Phone to the TV wirelessly, ARC, 2x USB for Multi Media and a high brightness LED Panel with Full HD video resolution. Plus it has a built in Satellite TV Tuner for those countries with DVB-S2 compatibility.
ColourGlossy BlackContrast Ratio3000:1Current Draw @ 12 Volt1.6 AmpsDimensions: HxWxD No Stand326 x 550.5 x 45.2 mmDimensions: HxWxD With Stand356.3 x 550.5 x 165.1 mmFeaturesOptical Audio OutputFeaturesScreen Cast, Mira Cast, Screen Mirroring, EShareFeaturesKeyboard Remote with Laser Mouse PointerHeadphone OutputYes - 3.5mmInput HDMIYes - x2Input USBYes - 2 InputsRefresh Rate5msResolution1920 x 1080 Full HDScreen Size (Diagonal)24"
Payment & Security
Your payment information is processed securely. We do not store credit card details nor have access to your credit card information.